I'm here to show ya cuties what I've bought the past few weeks and recently! Not much in my opinion, but please enjoy :3
This extremely cute watch, you can read the review
here
!
Bobon21 Replica dress! It's so adorable I had to purchase it!! If you want a review when I receive it, let me know in the comments!
I bought these heels for the Spring time and also to match the Taobao items I ordered! I'm trying to delve into a more "hime-style", specifically "himekaji" and these were just what I was looking for!
You can read the review of these shoes here!
I've been waiting for one of my favorite shops,
Omocat
, to release her Spring clothing line for months! And the "Glitchboy" shirt was what I wanted the most!! Luckily, I was one of the few who got to order one before it completely sold out :3
(I ordered it literally 3 minutes after she opened her shop actually haha..)
and I've been waiting a while to buy one of her prints/posters, but decided to wait to buy it with my shirt :3! Her artwork is amazing and I'm so excited to get it!!
I've decided that Usagi Tsukino will be my 2nd cosplay for the Anime Convention my best friend and I are going to this summer and finally bought her cosplay from my cosplaymaker who made my Korra cosplay!! She did such a good job on my Korra cosplay, that I asked her to make this custom for me (since she takes custom orders!!) I'm so happy and excited!! (Be on the lookout for a Korra and Asami Sato photoshoot type thing!! I'm planning to do it this week with my best friend because she's cosplaying Asami with my Korra!!)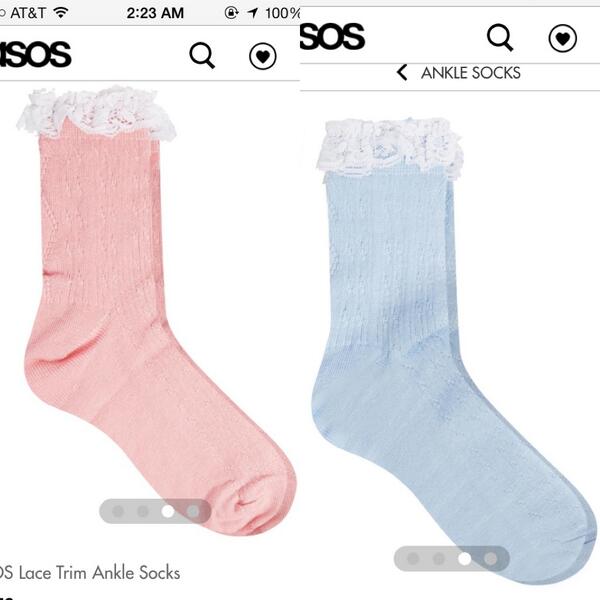 I bought these adorable socks from ASOS!! It was love at first sight haha!~
I literally
just
bought
these
from eBay about 20 minutes ago! Haha, heart printed crop tops! I went to buy one, but ended up purchasing three!~ :3 Once again perfect for Spring~
That's mostly it on my recent purchases :3 If you have any questions, regarding any of the items I've bought please feel free to ask! If any of the links to the reviews are missing, I probably haven't written them yet silly c:! I'll get to it as soon as they come!!
And if you want a review on one, tell me which in the comments c: my reviews will have links to the items! Thank you so much for reading!~ ♡