Like the title of my blog post says, I made another Taobao order! I got the big urge to do it out of nowhere yesterday and I'm in dire need of some new dresses anyway so I thought why not!
This taobao order is going to have the same amount of items I believe, so it's not very big! I didn't want to order a whole lot since I only want a couple of things c:
The first dress I'm ordering is a hoodie dress with BABY printed on the chest c: there's also a pink version with DOLL and a lilac/lavender dress with FAIRY! I instantly fell in love with this one though, since "baby" is in just about all my usernames :3
Next item is this Korilakkuma backpack! I just found it while randomly surfing on Taobao and thought it was really adorable! I'm planning on using it for when I walk around my first anime convention with my best friend in July :3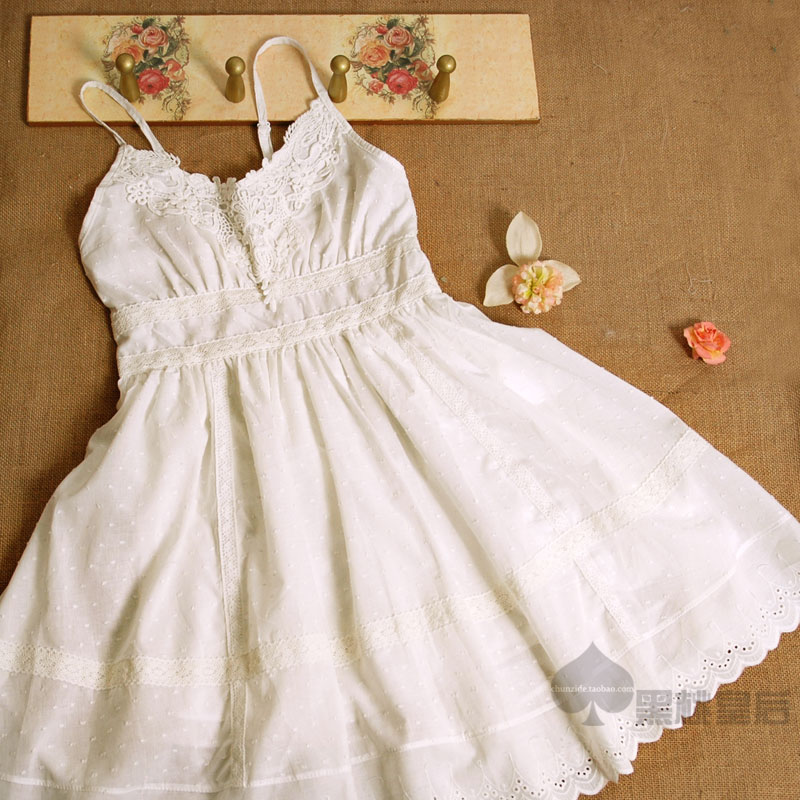 Third is this really pretty white dress! I got captivated with the detailing on the bodice and it was too cheap to pass up c:! You can never have too many white dresses I think~
I'm ordering are this lovely gingham print dress! They're supposedly pretty thin so I think it'll be perfect for the spring and summer c:~
I also fell in love instantly when I saw this dress! My adorable blogger friend
Kiyomi
has the navy blue version, but I'm on a white clothing kick since it's almost summer time c:
I HONESTLY WASN'T PLANNING ON BUYING ANY SHIRTS, but I've been drooling over this print on a crop top or regular shirt for MONTHS. And by chance I happened to find it today ;v; I'm super, super excited for this because I have a habit of buying t-shirts with unique/cool prints for my lazy days c:~
Like I said this order isn't going to be very big c: but I'm excited for these items!!~ They're all so cute and I have a huge lack of dresses in my closet!
Some plans and updates though!!
I'm planning on opening up my Storenvy closet again! I sell my old clothing that I don't wear or never have worn on there and it'd be awesome if you can check it out when I open it again in the coming weeks! I have lots to sell (and it's breaking my heart to have to see some go..)! I'll be sure to make a small post here, on my
Twitter
, and my
Tumblr
when I open it up :3! The store link is
here
(though it's closed until I open it again of course c:!)
If you have any questions, fell free to ask me on my Tumblr or Ask.fm! c:
If you want to learn how to order from Taobao like me, I have a 4 part tutorial

here

!
I hope everyone has a wonderful day/night! And thanks for reading :3